Q: How long will it take to get my package?

A: We process orders as quickly as we can. Sometimes this is within 24 hours and usually within 2 or 3 business days. Sometimes, for orders where we need to wash more gourds or when we are extremely busy, it can take up to 7 days to get an order ready.

Once the package is processed it is mailed out. We will send you an email with tracking information once the order is ready to be mailed out. The transit time is usually between 1 and 5 business days depending on your location and the shipping method chosen at checkout. Please take a look at these maps to see the estimated transit days to your location.
UPS Ground Transit Time Map: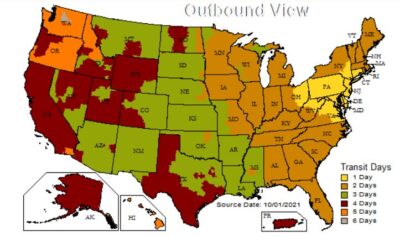 Priority Mail Transit Time Map: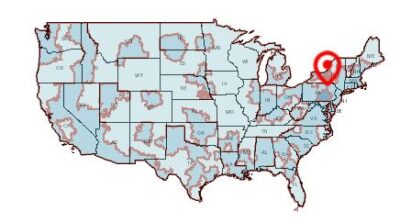 UPS 3 Day Select: within 3 days to all locations in US (excluding Hawaii, Alaska)
Q: How are shipping costs calculated?
A: Shipping costs at UPS and USPS are calculated based on the size and weight of your order. For orders that fit in a 12″x12″x12″ box, you are charged by the weight. For orders larger than this you are charged by the size. To calculate the charged weight for this the formula is box L x W x H / 139. This is also known is the "dimensional weight" of the package.

For example, a Martin Kettle Gourd 9″ diameter Box of 6. This package typically weighs around 11 lbs but since the box size is 25″x18″x16″ we are charged for a 52 lb box.
Q: Can you guarantee I get my order by a specific date?
A: We cannot guarantee delivery by a specific date. We always try to make our customer happy so if you are on a tight deadline give us a call and we will let you know approximately how soon we can get it to you. To see our full return and shipping policies please visit https://www.amishgourds.com/store/page/368897