This amazing artwork is from Lew in West Palm Beach, Florida.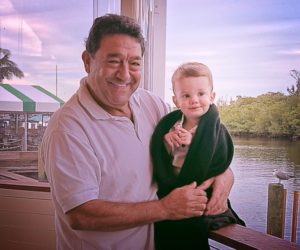 He used our long curly dipper gourds to create an elegant flamingo, a ferocious dragon, and a sophisticated elephant.  How creative is that?
Lew says he enjoys using his imagination to create art out of the different twists and turns each unique dipper gourd gives him.
To get color on the flamingo and the dragon he used an air compressor and an airbrush.  Using this combination really lets you get good coverage on the gourd and you can create a nice gradient of color using different shades.  You can really see this when you look at the dragon.  If you do not have a compressor and an airbrush, spray paint will work as well.
Most of Lew's pieces are made using natural products.  Lew has mahogany nuts that grow in his yard and he used these in several places.  On the dragon, mahogany nuts are used to hold the wings and legs.  He also used them to make eyes, feet, and scales on the dragon as well as the head and beak for the flamingo.  Lew also used bamboo to make the dragon's wings and tongue.  He even used deer antler to make its fangs!
The elephant was made using an unfinished long curly dipper gourd with coconut halves as ears.  Its hat is made of palm tree and its tusks are made of deer antler.  Its glasses, eyes, hair, and even Mr Peanut are all made using mahogany nuts.
Lew lived in New Jersey for 40 years before buying a house in West Palm Beach, Florida in 2015.  He spends his days soaking up the Florida sun and creating all sorts of beautiful art.
Do you have any gourd art you'd like to share?  We'd love to see it!  Email us at [email protected]